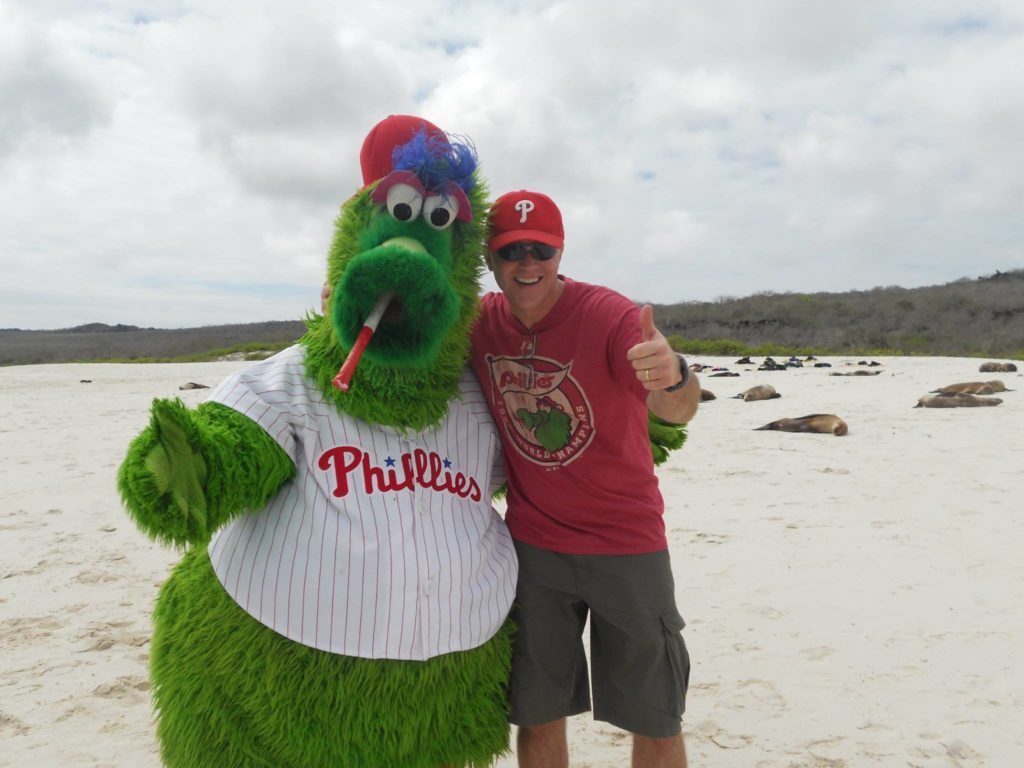 Can you imagine what it would be like to have a job where you were getting paid more money than you thought you were worth? And what if your main responsibility was to make sure you were having fun? You wouldn't have to go to an office, but you would be required to go to all of the best parties, events, and celebrations. Everyone would hug you, take pictures with you and profess their love for you. All the while, everyone who came in contact with you, would feel happier as a result of seeing you. Imagine – your super power!
That is exactly what it was like to be the Phanatic! I have been blessed to have the privilege of being required to have fun every day I come to work. Even today, after my super powers have been dulled a bit, I still can remember what it was like to be the Phanatic. Those memories have allowed me to reflect on how that experience has made a difference in my life and can in yours as well.
With that said here are the top 3 ways you can "Be The Phanatic" and be Happier Now!
1) Practice ROKs daily – Random Acts of Kindness are what the Phanatic has been practicing for almost 40 years! You can too. ROKs have a profound and powerful effect on those who receive them, but did you know they have a doubling effect on you and your mood? Kind acts towards strangers allow us to feel that we are being "morally good" and at the same time it increases our satisfaction with ourselves – which, in turn, makes us feel happy.
2) Dance like no one is watching – If you are a "Phan" of the Phanatic, you know that when music is playing, he is dancing. Every once in a while, close the door, turn on the music that moves you, and dance like no one is watching. For even more fun, do the same right in front of a full length mirror. It is physically healthy, entertaining, and as long as nobody IS watching, it will make you happier. Oh well – I guess if some one does watch, hopefully will make them happier too! Just ask Elaine from Seinfeld.
3) Walk with a purpose – The Phanatic walks at least a mile during a home Phillies game. It is one of the joys of being the Phanatic: forced physical fitness. As important as it is for your body, walking may be even better for your mind. It is proven that meditation can wipe away the stress of the day and fill you with inner peace. But meditation, for some, can be as difficult as learning an art form. I love to practice meditation, but find it difficult to give it the discipline it requires. For me, daily 30-minute walks does the same and is far easier. Daily walks will give you a fresh perspective, new ideas and relax your state of mind. Most of all – they make you happier!
I hope you will try these three steps to becoming happier now. They work for me, and hopefully, they will for you. It is time for you, like me, to Be The Phanatic!